Roof Replacement
The Roof Replacement Contractor You Can Trust – Serving Clarkston, Waterford, White Lake and the Surrounding Areas
GET A FREE ESTIMATE
FILL OUT THE FORM BELOW
Custom Roof Replacement Options, Designed For Every Style and Budget
Having to replace your roof doesn't sound like fun does it? We get it. From finding the right roofing contractor, scheduling the installation, choosing the right shingle and color, not to mention paying for it – the process can be overwhelming. At Roofing and Beyond our goal is to help you every step of the way to ensure your roof replacement project is stress free!
Since each home is unique, we offer a variety of style and color choices. Let the professionals at Roofing and Beyond help you choose the perfect shingle to compliment your taste and the exterior of your home.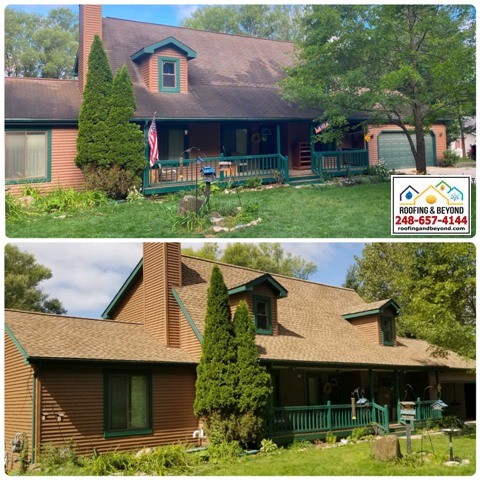 I am so happy we chose Roofing and Beyond. Very impressed with their professionalism and the crew was outstanding. Thank you for making our roof replacement a beautiful experience!
How do I know if it's time to replace my roof?
Unless you have already replaced your roof before or lived in your home since it was built, it can be difficult to determine the exact age of a roof. Interior water stains are a sure sign that the roof has experienced a leak. Damaged or missing shingles, excessive granule loss, or if your shingles are curled (not laying flat) – can all serve as warning signs that your roof is reaching the end of its' useful life.
Why does my roof look stained and ugly?
Michigan's weather is the perfect environment to quickly turn a beautiful looking roof into an ugly mess. From dark black algae streaks to large green mossy patches, mother nature can cause premature roof aging.
Although algae and moss aren't harmful (if limited to the outside of the home), prevention is always the best option for dealing with their unsightly results. Algae and moss growth are most common in damp environments and areas that receive minimal direct sunlight. If cutting back trees and branches isn't an option, there are options available that warranty against shingle discoloration for up to 25 years.
When is the best time to replace my roof?
There really isn't a right answer to this question, so let's discuss the pros and cons associated with each season.
The colder winter months in Michigan make it extremely difficult, if not impossible, to remove and replace an existing roof. Any amount of precipitation means a slippery slope and a safety hazard. Working in temperatures below freezing is uncomfortable, and on top of that, roofing tools and equipment don't always cooperate.
Depending on the year (or day in some cases) spring can be the perfect time to replace a roof. An early spring in Michigan with consistent temperatures above 40 or 50 degrees means great working conditions. But of course, that's assuming rain isn't in the forecast.
Summertime in Michgan is definitely busy season for roofers. The combination of warmer temperatures and longer days results in more work being completed. There are a some instances when temperatures are consistently above 90 degrees, when the crew might end up working shorter days in order to avoid dehydration.
If summer is 'busy season' then fall has to be considered 'crunchtime'. Once the chill arrives on a crisp fall morning, it reminds all of us Michiganders that winter once again, is right around the corner. This friendly reminder is what makes fall the busiest time of year for a roof replacement or new roof installation. We typically recommend scheduling early in the season to ensure we can have the work completed before the snow flies!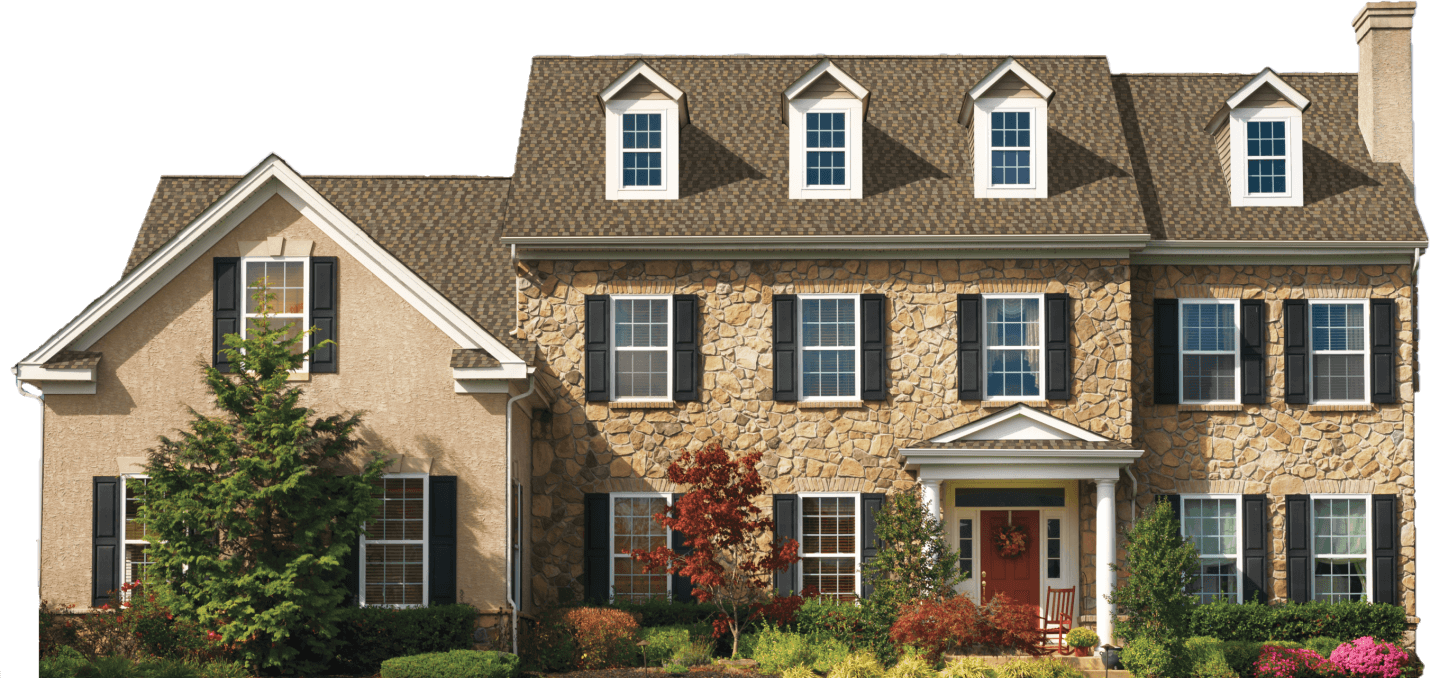 ROOF REPLACEMENT PACKAGES AS LOW AS $93.49/MONTH
The Shingles Included In Our (4) Roof Replacement 'Packages' 
The most popular and best selling shingle in North America is GAF's Timberline High Definition. Each shingle has a proprietary 'shadow band' (applied using computer-controlled 'feathering') which gives the roof added depth and a bold look.
FEATURES
-Great Value
-Enhanced Curb Appeal
-More Color Choices
-Available in (12) Colors

2) GAF Timberline American Harvest 
GAF's Timberline American Harvest features a blend of popular contrasting colors for greater dimensionality that results in a trendy and modern design.
*New for 2021, GAF added StainGuard Plus Technology to their American Harvest line of shingles which warranties against roof discoloration for 25 years.
Features
-Custom Appearance
-Extra-Dimensional
-(25) Year Algae Warranty
-Available in (4) Colors

53% thicker than Timberline HD and featuring a 'Dual Shadow Line' that creates an ultra-dimensional, textured look that can take your curb appeal to even greater heights! GAF's StainGuard Plus Technology is also included in their Ultra HD line, which warranties against algae discoloration for 25 years.
FEATURES
-Ultra Thick Dimensional
-Dual-Shadow Line
-(25) Year Algae Warranty
-Available in (6) Colors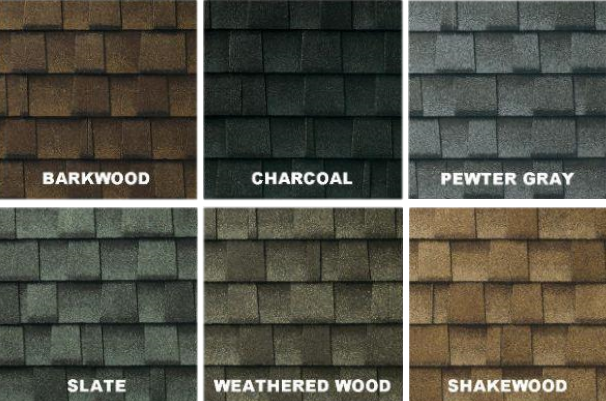 4) GAF Camelot II & Woodland
Featuring a dimensional slate-like design or a randomized slate patern, GAF's Camelot II and Woodland shingles provide style and beauty that was once only available to the rich and famous!
FEATURES
-Affordable High-End Option
-Custom Look of Slate –
Without the Maintenance!
-Available in (5) Colors